Supplementary data to accompany:
Functional and Anatomical Specificity in a Higher Olfactory Centre
Shahar Frechter, Alexander S. Bates, Sina Tootoonian, Michael-John Dolan, James D. Manton, Arian Jamasb, Johannes Kohl, Davi Bock, Gregory S.X.E. Jefferis
https://doi.org/10.1101/336982
The easiest way to explore LHN cell types described in this manuscript is via the LH library web application: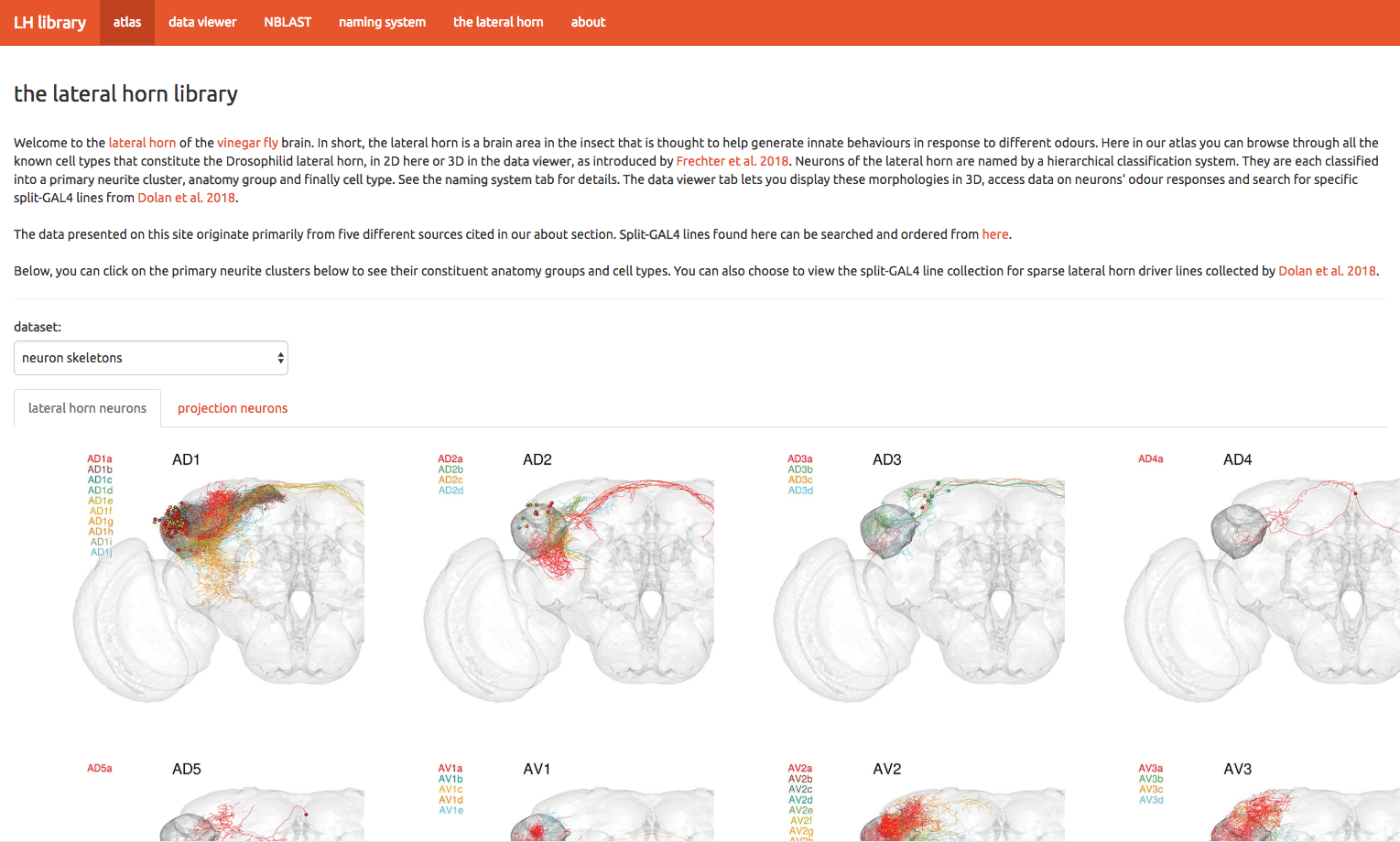 The R packages, electrophysiological and anatomical data for the analyses presented in the paper are available on GitHub as follows:
Note that the lhns package includes annotated skeleton data originally associated with Ann-Shyn Chiang's manuscript "Three-dimensional reconstruction of brain-wide wiring networks in Drosophila at single-cell resolution" (Current Biology 2011, 21(1), pp.1-11). Images from FlyCircuit were obtained from the NCHC (National Center for High-performance Computing) and NTHU (National Tsing Hua University), Hsinchu, Taiwan. We are grateful to Professor Chiang for his leadership in making these data freely available.
Data Download