Affinity propagation clustering of Drosophila melanogaster neurons
3D views, powered by WebGL, require a large download and so the switch from 2D to 3D view may take some time. We are currently working on methods to speed this up.
Hierarchical clustering of cluster exemplars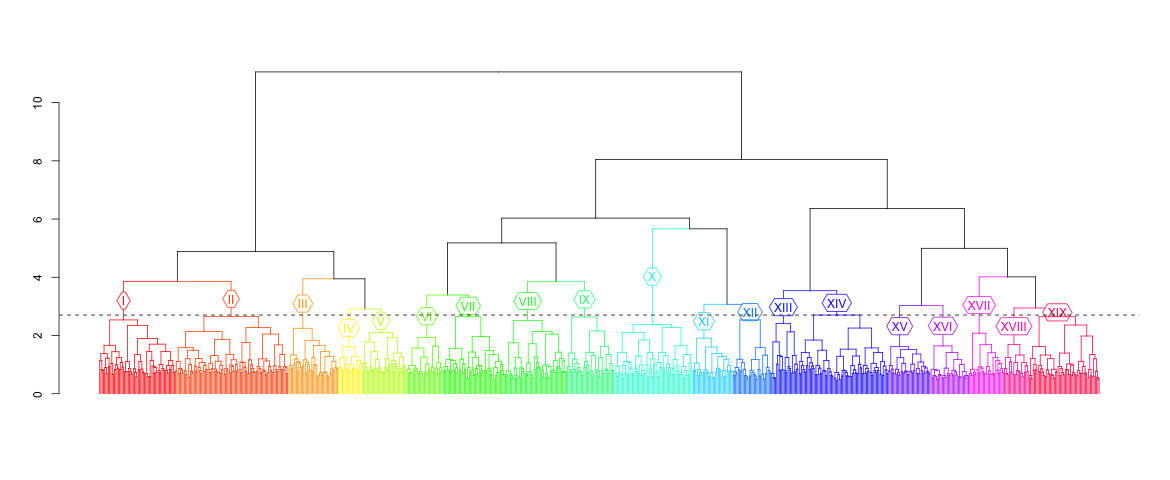 Hierarchical clustering of all central brain, unilateral VPN and bilateral VPN exemplars, found by affinity propagation clustering, results in the dendrogram shown above. Cutting the dendrogram at a height of 2.7 results in 19 distinct superclusters, displayed below. This analysis excludes intrinsic optic lobe exemplars.
Superclusters